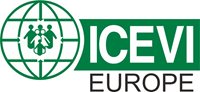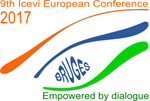 ICEVI Europe Conference will be held in Bruges, Belgium on 2-7 July with the theme 'Empowered by dialogue'.

If you intend to visit the conference, we would like to invite you all to see our Index V5 braille printers with modern features including idB (Index-direct-Braille translation function), Wi-Fi for wireless printing, and printing directly from USB flash drive.

You can also see and feel how Index printers are used to print graphics, drawings, maps, etc., using additionally available software such as TactileView.

We warmly invite conference delegates to see Index's workshop and a short demonstration of idB and wireless printing that will take place on Wednesday, 5 July at 10:30am in Room 6.

Conference venue:
Sint Lodewijkscollege, Magdalenastraat 30, B-8200 Sint-Andries, Bruges.

We look forward to seeing you in the conference.