FanFold-D V5 shipment has started. The lead time for new orders is expected to be 6 weeks.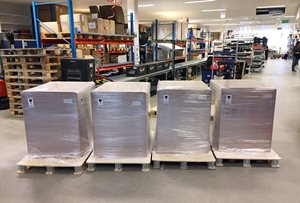 Latest firmware updates include support for FanFold-D V5, synchronized hammer impacts, new default distributor layouts, and various bug fixes.
Place your order as soon as possible as the lead time for Basic-D V5, Everest-D V5, and BrailleBox V5 is up to 5 weeks.

Only a few pallets of Everest-D V4 are available before sold out in the upcoming months.